MAIN SPECS
HD output to projector

Requires: TV or PC screen with HDMI

Resolution 1920 x 1080

5 Mega Pixels

CMOS

C-mount size to use: 1/2 C-mount (0.5)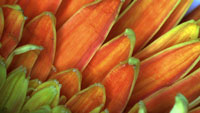 Llumins XCAM LIVE II Overview: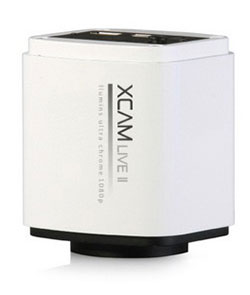 Llumins XCAM LIVE II has been designed with live video presentation and training in mind. Bypassing the need for a PC, the XCAM LIVE II Microscope Camera connects directly to any output device with a HDMI input, such as a projector, TV or PC screen. It requires no software installation, delivers HD quality video while recording directly onto a SD Card.
What makes the XCAM LIVE II stand out is the easy to use built-in software (Cloud 1.0) that allows auto white balance and exposure time of up to 10 seconds. The 3D noise reduction feature delivers highly detailed images for low light fluorescence. It is a true plug and play device which presents unrivalled colour fidelity, definition, frame rate and convenience.
Application:
Live, interactive presentations or training for bright field microscopy without using a PC.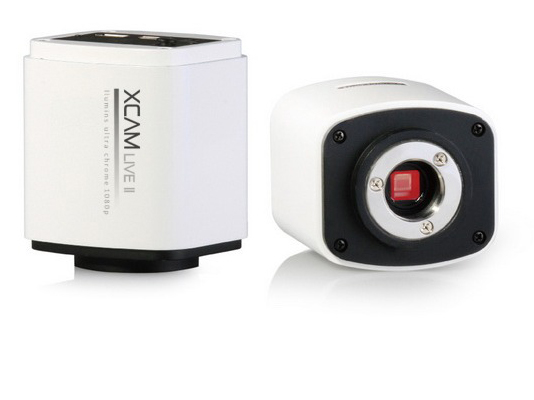 Specifications:
HARDWARE CONFIGURATION

Sensor

IMX236

Sensor Size

1/2.7" (assembled with Exfocus 05, it can achieve 80% field view)

Live Resolution

1920 x 1080

Frame Speed

1920 x 1080 30fps via USB2.0<br>

1920 x 1080 60fps via HDMI

Image Record

High Speed SD Card [8G]

Video Record

1080p 30fps in SD Card<Br>

1080p 30fps in PC

Exposure Time

0.001 - 10 seconds

White Balance

Auto

Settings

Gain, Gamma, Saturation, Cotraction

Built-in Software

Cloud 1.0

PC Software

ISCapture

Output Mode

USB2.0<bR>

HTMI

Compatibility

Windows XP, 7, 8 (32/64 bit) and Mac OSX

Optical Port

C-Mount