MAIN SPECS
Compatibility: Windows only

Resolution 4096 x 3286

14 Mega Pixels

Ultra Fast USB 3

CMOS

C-mount size to use: 1/2 C-mount (0.5)

1/ 2.5" colour Aptina CMOS sensor

Requires PC with i5 CPU, 4GB RAM and USB3 port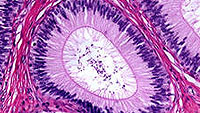 Llumins 14M-Ultra Camera Overview: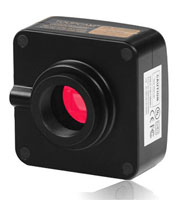 14M-Eye is a fast dedicated bright field microscope camera for the professional using USB3 (technology) incredibly delivering 4 times faster response than fire wire cameras. With a maximum resolution of 4096 x 3286, it can deliver a massive 53.3 frames per second at a resolution of 1024 x 822. This allows for fast focusing of the images with little delay and can also be used for professional live interactive presentations as well as posters and publications which require high resolution imaging.
Application:
Professional publications, large imaging for posters which require high resolution imaging. Live interactive presentations, presentation video feed, Power Point , general reporting, training.
Specifications:
HARDWARE CONFIGURATION

Image Pickup Device

Aptina MT9F002 CMOS (Color)

Scan Mode

Progressive

Max. Resolution

4096 x 3286 (Approx. 13,500,000 Pixels)

Sensor Size (Diagonal)

1/2.3" (6.451mm(H) x 4.603mm(V), Diagonal 7.925mm)

Pixel Size

1.40µm x 1.40µm

Imaging Area

5.734mm(H) x 4.600mm(V)

Dynamic Range

65.3dB

A/D Converter

12-bit on Board, 8-bit R-G-B Processed

SN Ratio

35.5dB

Spectral Range

380-650nm (with IR-cut Filter)l

Video Format & Frame Rate

6.2fps @4096 x 3286, 2

0.8

fps @2048 x 1644, 5

3.3

fps @1024 x 822

Binning

1 x 1, 2 x 2, 4 x 4

Exposure

0.1ms~2s, ROI Auto & Manual

White Balance

ROI White Balance/ Manual Temp Tint Adjustment

Color Rendering Technique

Ultra-Fine™ Color Engine

Capture/Control API

Native C/C++, C#, DirectShow, Twain and Labview

Recording System

Still Picture and Movie

Cooling System*

Natural
OPERATING ENVIRONMENT

Operating Temperature

-10°C ~ 50°C

Storage Temperature

-20°C ~ 60°C

Operating Humidity

30~80%RH

Storage Humidity

10~60%RH

Power Supply

DC 5V over PC USB Port
SOFTWARE ENVIRONMENT

Operating System

Microsoft® Windows® XP / Vista / 7 / 8 (32 & 64 bit)
OS X (Mac OS X)
Linux Appple MA

PC Requirements

CPU: Equal to Intel i5 or Core2 2.8GHz or Higher
Memory: 4GB or More
USB Port: USB3.0 High-speed Port
Display: 17" or Larger
CD-ROM