MAIN SPECS
HD output to projector

Requires: TV or PC screen with HDMI

Resolution 1280 x 720

5 Mega Pixels

CMOS

C-mount size to use: 1/2 C-mount (0.5)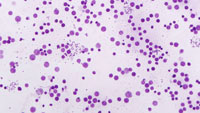 Llumins XCAM Overview: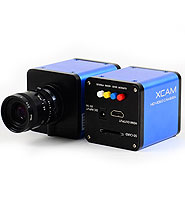 Llumins XCAM has specifically been designed for live video presentations and training. It offers a cost effective alternative to multi headers. Bypassing the need for a PC, the Xcam microscope camera connects directly to any output device with a HDMI input, such as a projector, TV or PC screen. It requires no software installation and delivers HD quality video.
What makes it ideal is that its onboard software does auto white balance and exposure on the fly with no need for additional input from the user. Its a true plug and play device which instantly displays the specimen image. Unlike the traditional microscope c-mount camera, it eliminates the need to make colour or white balance adjustments each time a variety of different specimen types are displayed. It can also take a snapshots directly onto a SD memory card to save images for later viewing on a PC
Application:
Direct, live interactive presentations or training for bright field microscopy without using a PC.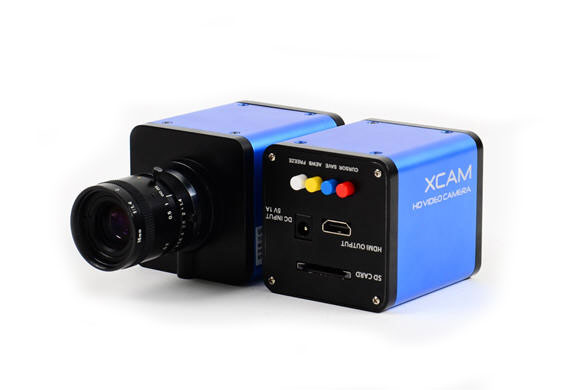 Specifications:
HARDWARE CONFIGURATION

Image Pickup Device

Micron MT9P031 CMOS(Color)

Scan Mode

Progressive

Max. Resolution

1280 x 720

Sensor Size (Diagonal)

1/2.5" (5.70mm(H) x 4.28mm(V), Diagonal 7.13mm)

Pixel Size

2.2μm x 2.2μm

G Sensitivity

1.4 V/lux-sec (550nm)

Dynamic Range

70.1dB

SN Ratio

38.1db

Spectral Range

380-650nm (with IR-cut Filter)

Video Format & Frame Rate

30fps @1280 x 720

Binning

1 x 1

Exposure

0.21ms~33ms,Auto & Manual

White Balance

Auto & Manual

Color Rendering Technique

Ultra-Fine™ Color Engine
INTERFACE & BUTTON FUNCTIONS

RED:
Cursor ON/OFF
BLUE:
Save Image to SD Card
YELLOW:
AEWB ON/OFF
WHITE:
Video Stream / Freeze
SLOTS:
1X HDMI output port
1X SD card slot
1X Power input slot
1X Remote switch slot
OVERALL DIMENSIONS

Width X Depth X Height

68 mm (2.67") X 68 mm (2.67")X 92mm (3.62")

Shipping Weight

0.25 kg (0.55 lbs)
OPERATING ENVIRONMENT

Operating Temperature

-10°C ~ 50°C

Storage Temperature

-20°C ~ 60°C

Operating Humidity

30~80%RH

Storage Humidity

10~60%RH

Power Supply

DC 5V over PC USB Port
SOFTWARE ENVIRONMENT

Operating System

Microsoft® Windows® XP / Vista / 7 / 8 (32 & 64 bit)
OS X (Mac OS X)
Linux Appple MA

PC Requirements

CPU: Equal to Intel Core2 2.8GHz or Higher
Memory: 2GB or More
USB Port: USB2.0 High-speed Port
Display: 17" or Larger
CD-ROM